Welcome to over 130 years
of recycling.
RIMECO is a 5th generation, family owned company with a solid history of innovation and expertise. As a reliable and flexible partner, we provide our customers with quality products and individual, quick service, 24/7. THIS IS US.
At RIMECO, we are committed to walking the talk and to maintaining our position as a global market player. Over 130 years of experience has given us a deep knowledge of the market and an extensive network, which we make available to you – for your benefit.
Besides trading quality raw materials, we plan, handle and execute large and small recycling projects solo or in partnerships. In any case, we promise you best-in-class products, clear communication, personal engagement, and goods delivered on time. Every time.
Our head office is located in Aabenraa, Denmark. We work with the most experienced and skilled partners that meet our high standards.
Take a look at what we buy, sell, how we work or our activities to see what we can do for you.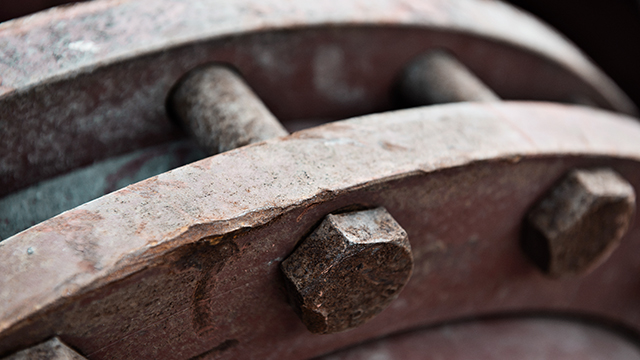 Rimeco is an operator within the recycling industry, dedicated to providing sustainable and efficient recycling solutions.
With our extensive knowledge and expertise, we specialize in the collection, processing, and trading of recyclable materials, helping businesses and communities reduce waste and promote environmental responsibility.
Our commitment to innovation, reliability, and environment drives us to continuously improve and make a positive impact on the world around us.
Partnering with Rimeco means collaborating with a company that values integrity, sustainability, and long-term relationships.
Our reliable and professional team strives to exceed expectations, delivering tailored recycling solutions that meet your specific needs.
We prioritize transparency, ensuring fair and competitive pricing, efficient logistics, and exceptional customer service.
By choosing to work with Rimeco, you gain a trusted partner dedicated to sustainability, environmental impact reduction, and a greener future for all.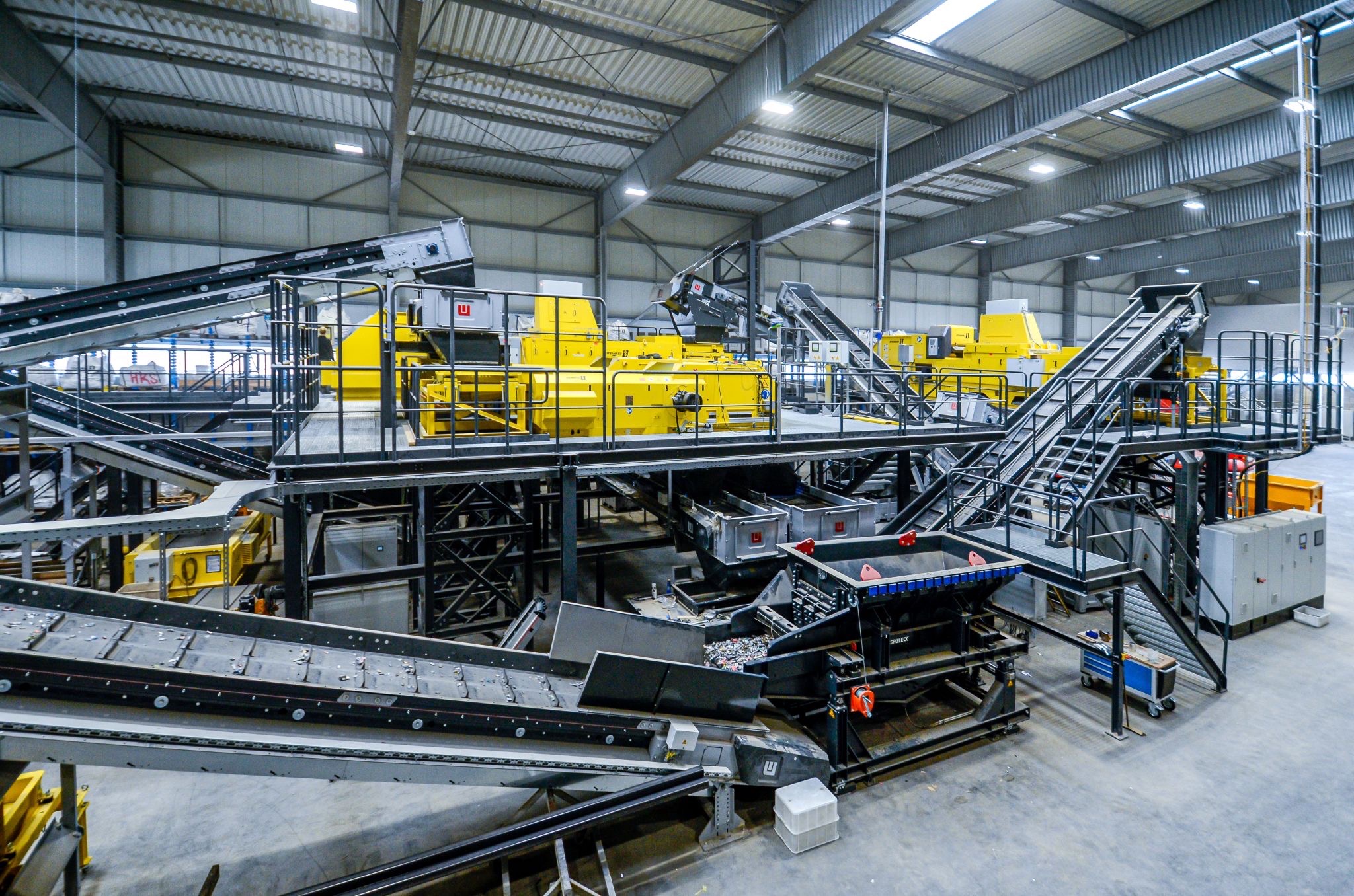 Since 1888 the core business of Rimeco has been to acquire and resell scrap metals for recycling. It is a part of our DNA to spot resources where most people just see waste. Every day we strive to extract and recycle even more from every bit of material we lay our hands on. And every day we search for ways to recycle not just the metals, but also residual products such as plastic and insulation.
We proudly support
Thus, for us it is only natural to proudly support the United Nations' Sustainable Development Goals. Our whole business revolves around goal number 12: "Responsible consumption and production". We happily work towards achieving the UN's goal of ensuring sustainable management and efficient use of natural resources by 2030.
A part of our strategy
As all 17 of UN's Sustainable Development Goals are interconnected, putting our efforts into achieving only goal number 12 will not suffice. Therefore, we continuously work on developing more sustainable procedures and lowering the environmental impact of every part of our business – from lowering our carbon footprint to eliminating our use of excess packaging.
The UN's Sustainable Development Goals have come to stay – and to be incorporated in Rimeco's business strategy.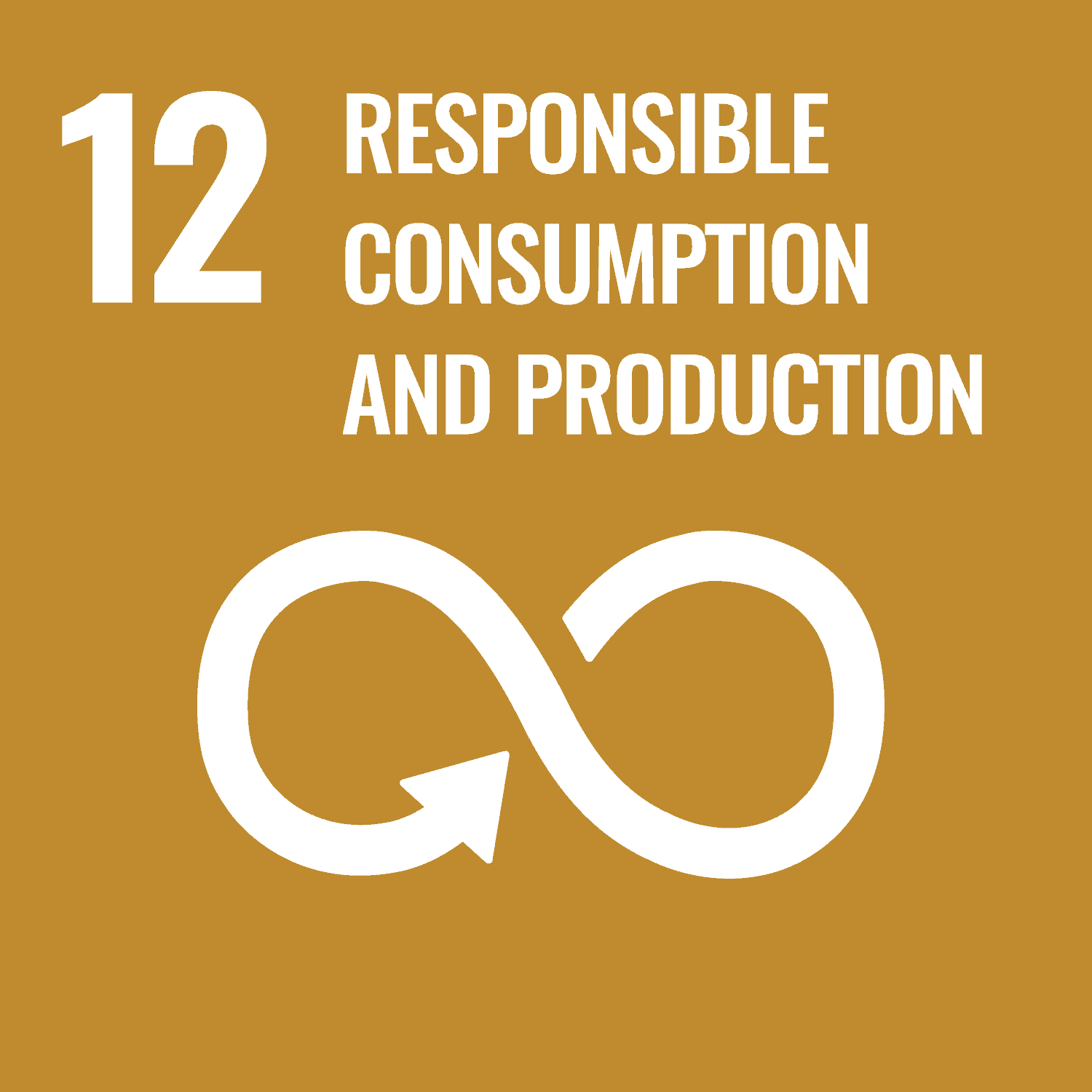 At Rimeco, our commitment to being a responsible recycling company extends beyond just providing sustainable materials. We understand that the key to achieving our goals lies in having a dedicated team that is passionate about our mission.
We continuously strive to stay at the forefront of recycling technology, constantly exploring new methods and approaches to ensure that our processes are efficient and effective.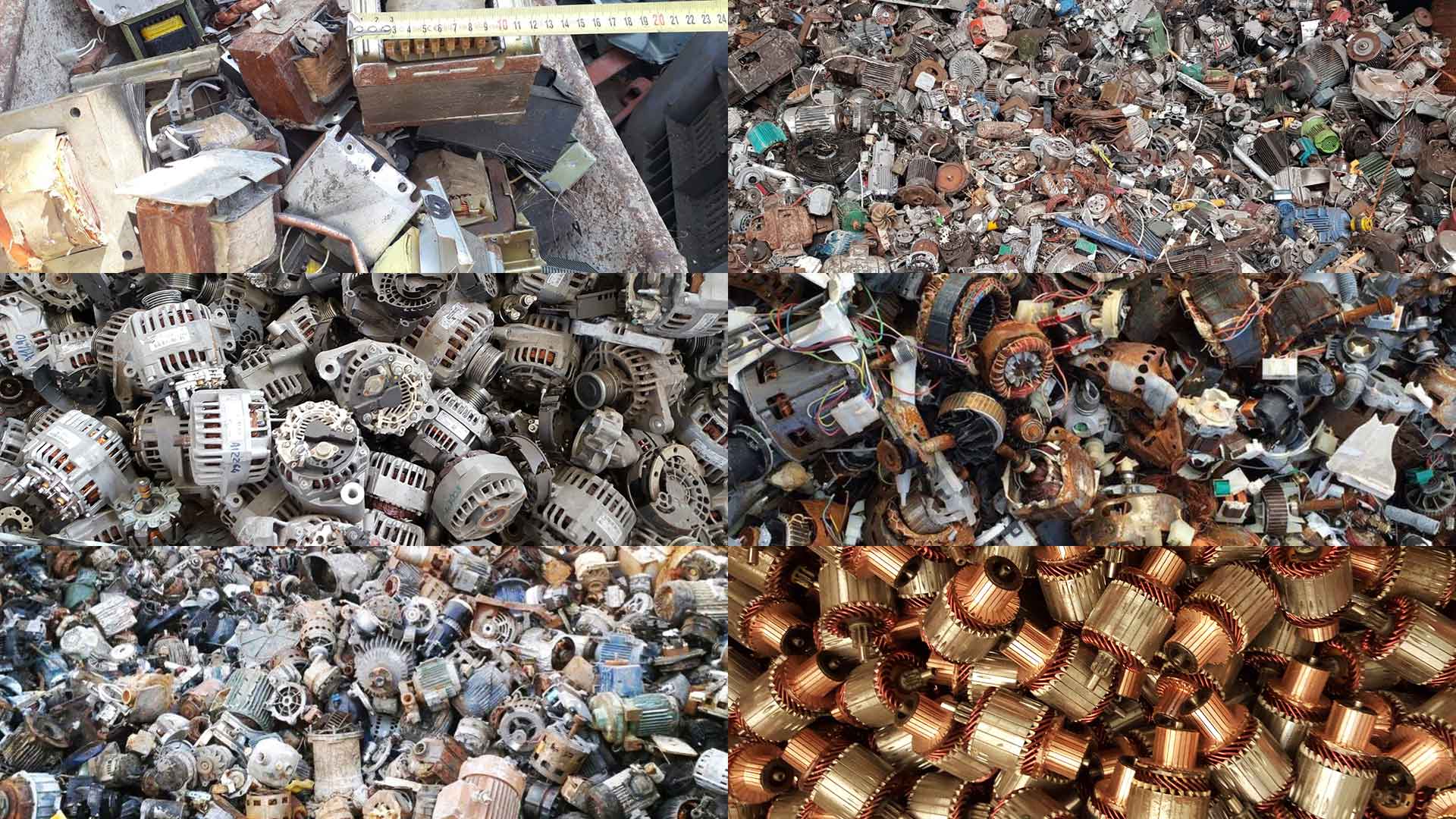 Safety Health Environment And Quality (SHEQ)
We work hard to strengthen the safety culture by:
Fully integrating SHEQ Professionals within operations to help drive cultural improvements, compliance and risk reductions
Ensuring our workforce have the necessary skills and training to deal responsibly and competently with safety hazards
Developing a set of proven programs and goals that are consistent across our site, focusing on continuous improvement in our Safety, Health, Environment and Quality performance
SHEQ MANAGEMENT SYSTEMS
To measure the potential impact of our activities on the health, safety and welfare of our workforce and our environment, Rimeco is following the given standards in Denmark.
We integrate SHEQ into our culture and activities, defining the way we conduct and manage our business. All in order to mitigate and minimise risk and identify better solutions to continually improve our daily challenges and dynamic environments. We have ISO standards: ISO 9001.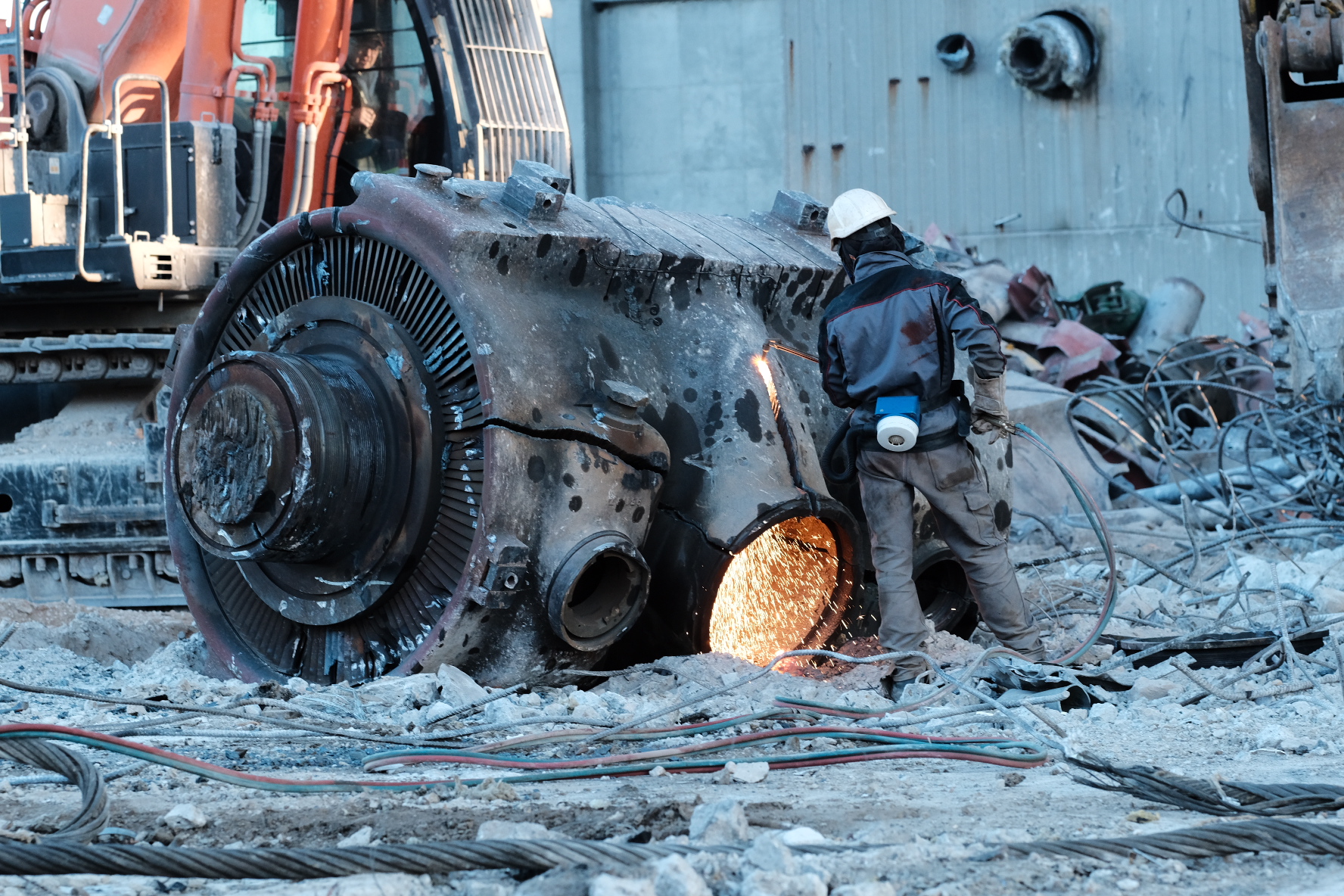 RIMECO believes fundamentally that free and fair competition, both within the Group and on the markets where RIMECO conducts business, gives rise to the best possible allocation of personal, financial and economic resources.
RIMECO is subject to Danish legislation. Due to this fact, RIMECO also follows the rules described in the UN Global Compact when operating outside of Denmark. This implies the following:
Human rights
RIMECO supports and respects the protection of internationally declared human rights and tries not to contribute to violate human rights.
Employee rights
RIMECO supports voluntary unionism and approves the right of collective agreements. Further RIMECO supports elimination of forced labour, child labour and discrimination on grounds of personal characteristics, such as sex, age, decent or nationality, social background, political conviction or sexual orientation.
Environment
RIMECO has actively committed itself to comply with all local legislation and standards in relation to the environment. RIMECO uses technologies which support this. RIMECO's primary business area is an active way to show environmental prudence. Recycling is energy and CO2 saving for society.
Corruption
RIMECO work against all forms of corruption including blackmailing and bribery. RIMECO has from 2009 committed itself to on an ongoing basis to control all its cooperative partners regularly. New partners are controlled before new contracts are made. The control is carried out through EU's sanction control list.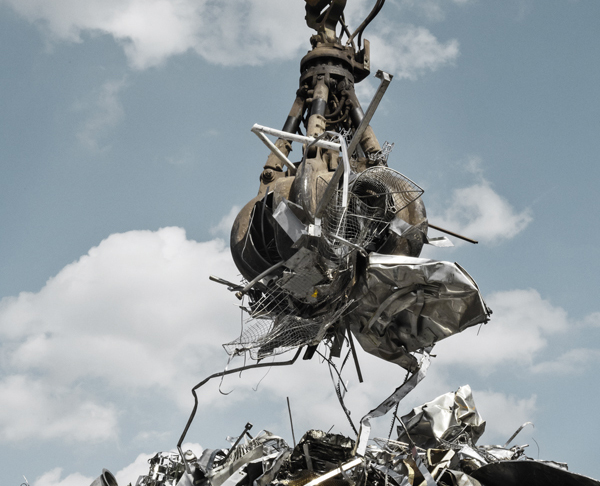 Purchase & Sales conditions
In our Purchase and Sales conditions we outline the terms and agreements that govern transactions with our partners. From payment methods to delivery and returns, this comprehensive guide ensures a transparent and smooth experience for all parties involved.
The creation of an international recycling company.
For well over a century, RIMECO has held a solid position in the recycling industry and continues to be one of the largest recycling companies in Denmark. The combination of our historical experience and current company activities makes us a solid partner in the future international recycling business.
Origin
RIMECO's roots go back to 1888, when the Riggelsen family founded a trading and recycling business. The name RIMECO was created in July 1988 when the domestic part of the business was sold.
Expansion
In 1951, after the death of the 2nd generation owner Peter Fr. Riggelsen (1884-1951), the company was transformed into a limited company, P. Riggelsen A/S, owned by his two sons Hans Mathias Riggelsen (1923-1977) and Peter Riggelsen senior (1927-2005). H.M. Riggelsen led the Tønder department from 1951 Peter Riggelsen Senior led the Aabenraa department.
Business activities increased dramatically and as the first company in Denmark, the company acquired a hydraulic scrap sheer in 1965. Scrap was collected throughout Jutland, then processed and sold to national as well as international buyers.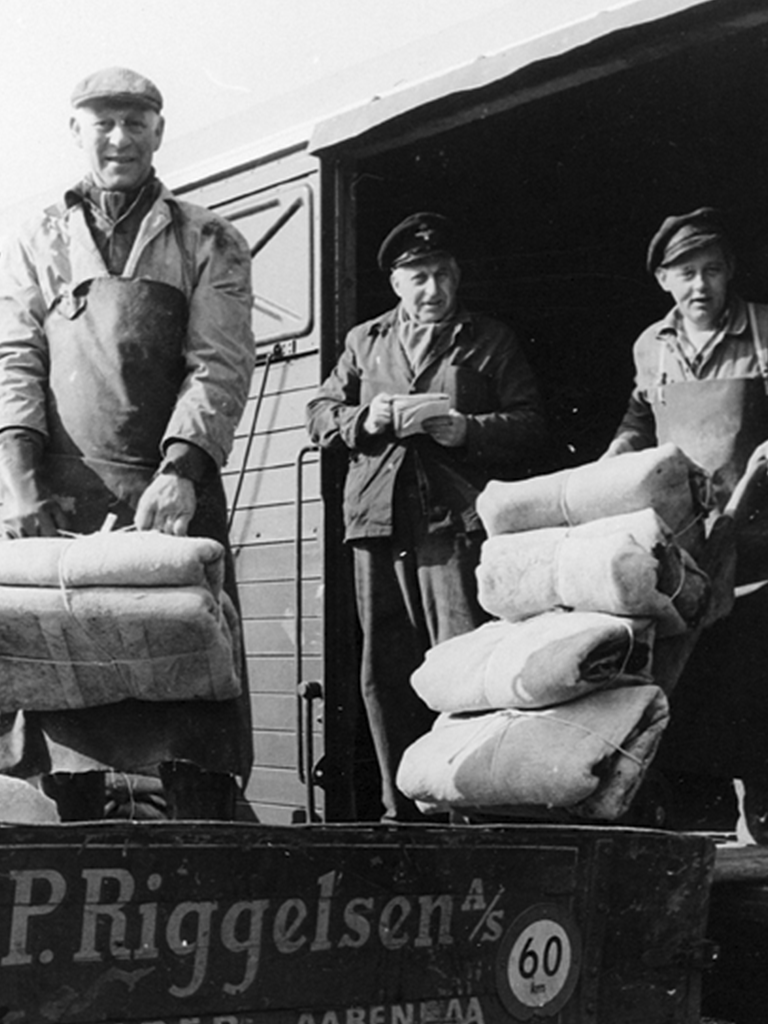 Internationalization
In 1975, Peter Riggelsen (1951 – ) joined the company as the son of Peter Riggelsen senior and 4th generation in the family. He started the international period in the family company.
When RIMECO's domestic activities were sold in July 1988, focus was on the development of international trade activities, which has given us the solid foundation in Scandinavia, the Baltic countries and Russia that we enjoy today.
In July 2012 the rights to RIMECO were bought back from ELG. The 5th generation, Klaus Peter Riggelsen (1976 – ) continued and expanded the international activities.
2016 also sees the acquisition of the ENV2 power plant at Enstedværket which is being demolished over a period of 2 years and the area sold to the Port of Aabenraa.
In 2017 the far bigger power plant ENV3 is acquired for demolition over a period of approx 4 years.
In 2018 plans emerged to establish a granulation facility for recycling of foremost electric cables. The same year a state of the art granulation plant was installed at Aabenraa Industripark with an annual capacity of 3000 Mtons.
The course is set for stable development of RIMECO and the sixth generation is waiting in the wings.