Calculate your CO2
reduction here.
CO2 reductions in tonnes
t
Rimecos accumulated CO2 reduction in 2021:
t
Amount of melted
steel scrap
since 01.01.2021 until today
t CO2
CO2 reductions since 01.01.2021 until today
Out with the new.
In with the old.
Looking for best in class recycled metals?
We've got you covered! Most qualities are always in stock ensuring you lightning fast delivery. If not, we'll find it for you, almost as fast.
Explore our offerings and your options below.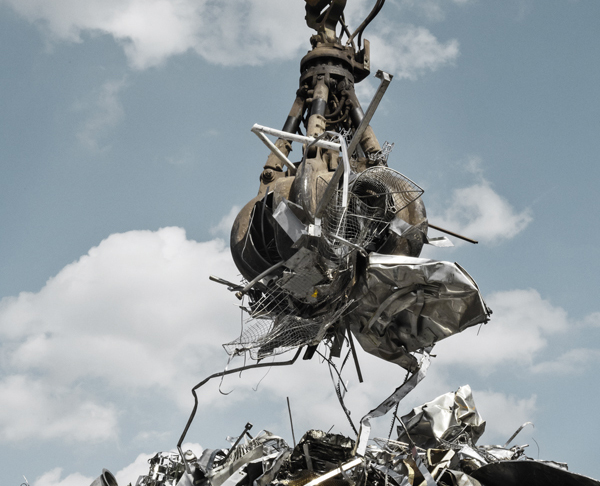 We handle around 500.000 tonnes of ferrous scrap every year.
And we would love to handle yours
We buys non-ferrous product, like aluminum grades, copper related products, lead and lead alloys, nickel and nickel alloys.
We offer a wide range of comprehensive dismantling and recycling solutions according to international standards
We accept all kinds of steel products – long or flat, new or used, prime or second choice. Nothing goes to waste.
There is no type of cable we cannot handle. We take pride in guaranteeing you an exceptional service and secure destruction at highly competitive rates.
We focus on research and customized solutions for the detailed extraction of non-ferrous metals from "earths" coming from shredding residues.
We can safely remove specified substances from electrical equipment and recover more materials for recycling.
We offer data destruction solutions to destroy data on magnetic, solid state and optical media for small and large projects.
In the recycling
business since 1888.
130 years, 5 generations.
It is safe to say that at RIMECO, experience, tradition and innovation go hand in hand. We have made a sport out of meeting and exceeding the ever more complex needs of our customers and the industry.
Read more
Latest news from
the world of metal.
Fixed prices in a fluctuating world market.
At RIMECO, we guarantee competitive prices for any scrap despite fluctuating prices on the worldwide markets.
For all ex stock products contact Flemming Grøn fg@rimeco.dk
Download latest stocklist