Reusable products,
reliable supply.
Looking for best in class recycled metals?
We've got you covered! Most qualities are always in stock ensuring you lightning fast delivery. If not, we'll find it for you, almost as fast.
Explore our offerings and your options below.
See our quality specifications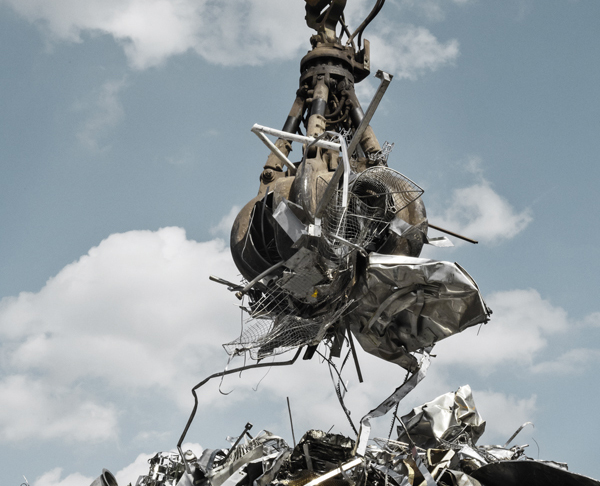 Our customers within the scrap metal market needs a partner, who can offer highly competitive prices and one they can trust.
We are a trusted partner to local waste companies, with the regional reach to deliver a complementary service to the waste sector, where price, speed and professionalism are of the essence.
Turning industrial waste metal into an income stream makes real business sense. With us, you're guaranteed a competitive price and the benefits of a close working relationship with our experienced team.
We aim to create maximum value from construction waste streams. We do this by having people who care, get things done properly, and have experience and knowledge in your industry.
Our long-standing relationships with demolition, decommissioning and industrial clearance contractors are testimony to the reliable, fair and honest service we provide.
We are familiar with the offshore, decommissioning and shipping industry, and offer a fair and honest service to many companies within the sector.
We have been working with the energy sector for many years and are aware of the demand within the sector. We can adapt our service to your specific operation and compliance needs.
At RIMECO we have built a reputation in the industry for supplying quality non-ferrous products, delivered on time – every time – at market price.
We handle steel coils, plates, pipes, casings, slabs.
We keep a ready supply of best-in-class reusable steel. Most qualities are always in stock ensuring a fast, efficient delivery. If not, we will find it for you as soon as possible!
When it comes to ferrous metals, we are all about quality and delivering exactly what you need: We have got the products, the know-how and the network to meet your demands.
We can process, prepare and transform obsolete scrap into furnace ready materials tailor-made to suit your needs, thanks to our range of technologically advanced equipment.
With our cable granulation facility we have explored possibilities within recycling. We sort plastic from the granulated cables using our own shredding facility.
In the recycling
business since 1888.
130 years, 5 generations.
It is safe to say that at RIMECO, experience, tradition and innovation go hand in hand. We have made a sport out of meeting and exceeding the ever more complex needs of our customers and the industry.
Read more
Fixed prices in a fluctuating world market.
At RIMECO, we guarantee competitive prices for any scrap despite fluctuating prices on the worldwide markets.
For all ex-stock products contact Flemming Grøn fg@rimeco.dk
Download latest stocklist